AFN has shown consistent growth year over year.
While most companies' volume levels are tied to the interest rate environment, AFN's volume is primarily tied to successful partnering with new branches in new markets.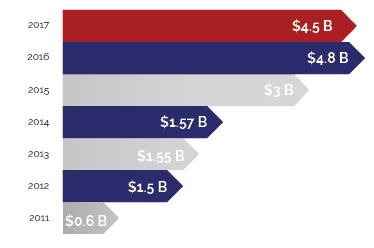 Employee Growth
AFN started small and grew organically, even through the housing bubble. In more recent years, AFN has expanded and committed to significant human resource support; more than tripling its number of employees over the past few years.